I will be your freelance web developer & designer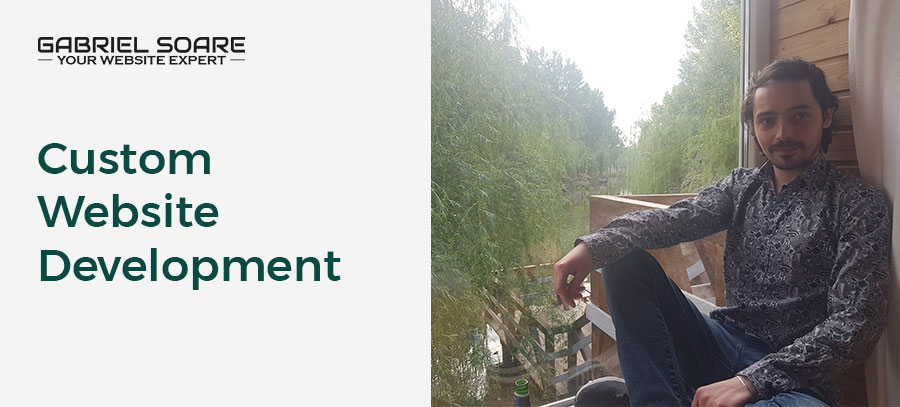 Are looking to have a professional website built for your business?
Then, you may already know that 'website developers near me' era is gone— in today's world you can hire a freelance web developer from anywhere in the world.
Get started today by hiring me as your web developer. I will handle both design & development stages.
Lets build your website today.
Custom website design & development
Are you ready to have a custom website that is tailored to your business?
If custom web development is what you are looking for, then the following might be of interest to you:
Custom HTML/CSS development
Custom WordPress website
Custom Shopify store
WCAG Compliant website
Assistance after the website is created
I will be both your website designer & developer— I can also assist by writing its copy text.
Request a free quote today!
Why should you hire me as your web developer?
I can be your one-stop website service. Besides custom website creation, I can also handle technical SEO related improvements and create other relevant & compliant marketing assets.
No business is too big or small. I'm offering my services to everybody— ranging from individuals and SMBs— to large enterprises such as Microsoft or Marvel.
I have over 1000 reviews of projects which I successfully delivered. I feel confident that I can have a solution for any web-related problem. I will do my best to do an accurate, free quote based on your requirements.
Easy working process. If I don't know how to build a specific function— I will not waste your time and let you know right away.
Send me a message and briefly detail the website that you want, its free!
Free extras included:
Timely delivery
Quick turnarounds
Unlimited revisions
Smooth & quick working process and communication will be ensured.
How much does it cost to build a custom website?
Please note that the below list is a reference. The cost may depend based on the complexity involved. Contact me for a free quote.
Custom website development
HTML/CSS website, WCAG compliant, 5 pages

€ 950

WordPress website, 5 pages

€ 550

Shopify store, up to 20 products

€ 750
Frequently asked questions
I can empower your business by:
Creating a professional website
Setting the brand identity
Designing various marketing materials
Providing RPA solutions

Ready to start? Get in touch using the below options.
Start a chat using the bottom right icon.
---
Email me at helloz1zgabrielsoare.com for quick responses.
Trusted by: